Licensed & Insured. Family Owned Business. Proudly Serving Metro Detroit Since 1981.
Best Roofing Contractors in Dearborn, Michigan
Are you looking for the best roof services in Michigan? MCM Services is a full-service roofing and home renovation company. We're committed to providing our Dearborn and Metro Detroit homeowners with the best service possible. We specialize in residential services such as roof inspections, repairs, replacements and restorations.
At MCM services, we have customized our services to meet your home improvement needs. From a leaky roof repair to a complete roof installation, we've got you covered!
Contact the expert roofers in Dearborn to request an inspection for your roof. 
Looking to Replace Your Roof?

Get a Free Quote!
Simply fill in the form below with your details.
Residential Roofing Services
Every homeowner wants to have a trustworthy roofing system that can protect your family from the elemental weather in Michigan. MCM Services provides all the necessary services to achieve this, from small repairs or maintenance to complete roof replacements. Our industry-leading team can help you build a long-lasting roofing solution for your home. Our services include —
What Customers Are Saying...
Roofing crew arrived promptly, extremely professional. Removed old roof and installed new one in about 5 hours. Clean up afterwards was immaculate, they even cleaned up some of my leaves. Highly recommended 👌
Vey professional company. We had a new roof done Corey was so nice to work with and the crew was professional and friendly. I would highly recommend this company
I have used MCM Services multiple times and found them to be professional, hard working, and extremely conscientious. They stand behind their work and are very receptive to concerns. I will definitely use this company for future roofing needs.
New roof was quoted and installed in less than a week. Took the crew only a half day start to finish. Great pricing and communication. MCM is highly recommended.
Corey from MCM Services was a true pleasure to work with. He personally made sure our entire project was planned correctly, responded to every request and question on time, and got the work scheduled and completed quickly by a very professional work crew. I will be recommending MCM Services to all my friends and family.
Best business around! Needed siding and roof repair and when I called them they came out fast, gave a quote and fixed all within a week!! Customer service is unbeatable along wih their prices!
We would highly recommend MCM for your home repair needs. Cory came out as promised and gave us an estimate and a time frame to complete our job. They honored that time frame and Jesse did a fantastic job working on our roof chimney repair. In today's world it is hard to find a good company who is professional and competent! You can trust MCM to be both!
MCM installed our roof in just a couple of days. Cory and Jesse were helpful and knowledgeable. They weren't bothered my many questions. We are very pleased with our new roof and look forward to using MCM for some more exterior renovations next spring! I will definitely be recommending them to friends and clients!
MCM is one of our local A++ contractors. Like a knowledgeable favorite uncle. They always give you trusted straight advice, show up & take the time to do outstanding work. Over the last 10 years they've done 4 projects for me, A++ on each one. Highly Recommend.
Why We're A Top Rated Roofing Company?
Unlike other companies in our industry, we have a knowledgeable and friendly team on staff to assist your home renovation needs. MCM Services Inc is always on the cutting edge of our business, ensuring that we can provide you with the quality shingle products, ensuring that your investment pays off in the long run.
Why Are We #1 in the Metro Detroit area? We treat every job with the same respect, dedication, and professionalism, no matter how big or small it is. We ensure that every project detail is performed properly, whether it's a repair or a replacement.
Your investment in your home should last for many years to come. Nobody should spend money on a new roof just to have it leak or fall apart a year later. We've established ties with CertainTeed to ensure that we always use high-quality, long-lasting roofing materials. You can trust our work to stand the test of time when combined with our expert craftsmenship.
Our Value to Our Customers -
We are local to Dearborn, Michigan and having served this area for more than 40 years, you can see some of the houses we have worked on, maybe even your neighbors. Since, we are local, we're available anytime an issue arises with your roof.
Workers' compensation and general liability insurance are carried by us, which protects both our employees and our customers. MCM Services is a licensed and insured roofing contractor in the State of Michigan. When you work with us, you can rest assured that you are legally protected.
We're Experienced Professionals
Our combined experience includes a wide range of products and roofing systems, providing us with a broad range of knowledge in our industry. We base any decisions we make about your roof on a thorough understanding of all the factors involved. We will also be able to educate you so that you can make informed decisions regarding your home.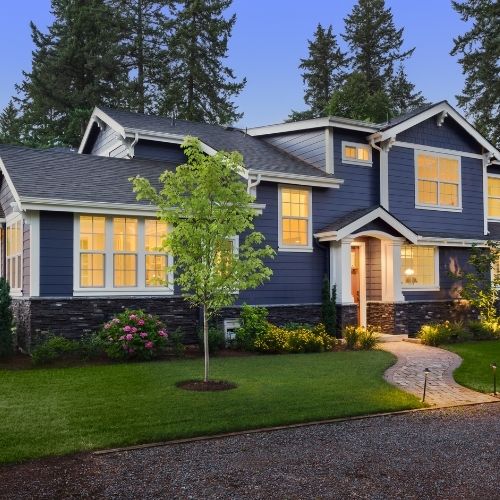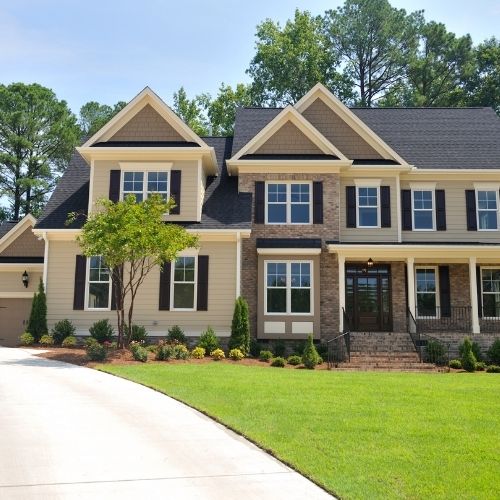 We are happy to answer any questions you may have regarding your roof. Feel free to browse through our most commonly asked questions by our customers over our 40+ years in business.
How long will my roof last?
The lifeline of a roof depends on a few factors:
Material
Thickness in Shingles
Climate and/or weather conditions
Proper installation
Traditional asphalt shingle roofs typically last between 12 to 20 years, while slate, tile, and copper roofs may last upwards of 50. Thanks to their durability, metal roofs may enjoy life spans of 40 to 70 years. In regions that have severe weather conditions such as high winds, snow, and significant rainfall, a roof will have much shorter life span.
Will My Homeowner's Insurance Cover My Roof?
Most homeowner's insurance covers structural damage caused by nature such as hail, wind, fire, and falling trees. This coverage includes your roof. Depending on your insurance policy, coverage might include roof repairs or replacement and may require you to pay a deductible.
Does a Leaky Roof Need to Be Completely Replaced?
Not all leaks require a complete roof replacement, and whether or not you decide to repair or replace your roof will likely depend on the extent of the damage. On a newer roof, a few damaged or missing shingles may be cost-effective to repair. If the damage is more extensive and involves an older roof or multiple layers of roofing materials, a partial or full roof replacement is likely necessary.
What Does a New Roof Cost?
The cost of a new roof depends on its size and shape, the type of materials used, and the price of labor in your area. Skylights and chimneys also affect the overall price of a roofing project. Be sure to consider disposal costs for your old roofing materials. Most companies offer free, no-obligation quotes.
Are There Signs of Roof Failure?
Many signs of a failing roof system are apparent and can be seen during a visual inspection. Warning signs include:
Loose or missing shingles
Exposed nail heads
Obvious sagging
Curled, cracked, or blistering shingles
Missing or damaged flashing
Higher-than-average heating and cooler bills
Dark or stained areas
Water leaks in your top-floor ceilings
If your Dearborn home has an asphalt shingle roof that's more than 20 years old, it may need to be replaced, even if it isn't showing apparent signs of failure.
How Long Does Roof Installation Take to Complete?
The installation process can range from a 1-3 days depending on the size and shape of your roof, preferred materials, and size of the crew to install. A roofing contractor should be able to provide a comprehensive timeline. Inclement weather can delay installation timing.
We're Ready for Your Next Roofing Project!
At MCM Services, we only use the best roofing materials with our customers to ensure that a new roof lasts for many years to come. We trust the top brands, such as CertainTeed, for roofs that improve your home's curb appeal and protects against weather in Dearborn, Michigan.
Our roofing team works hard to provide excellent customer service. To request your free roof estimate, call MCM Services today by clicking the button below.